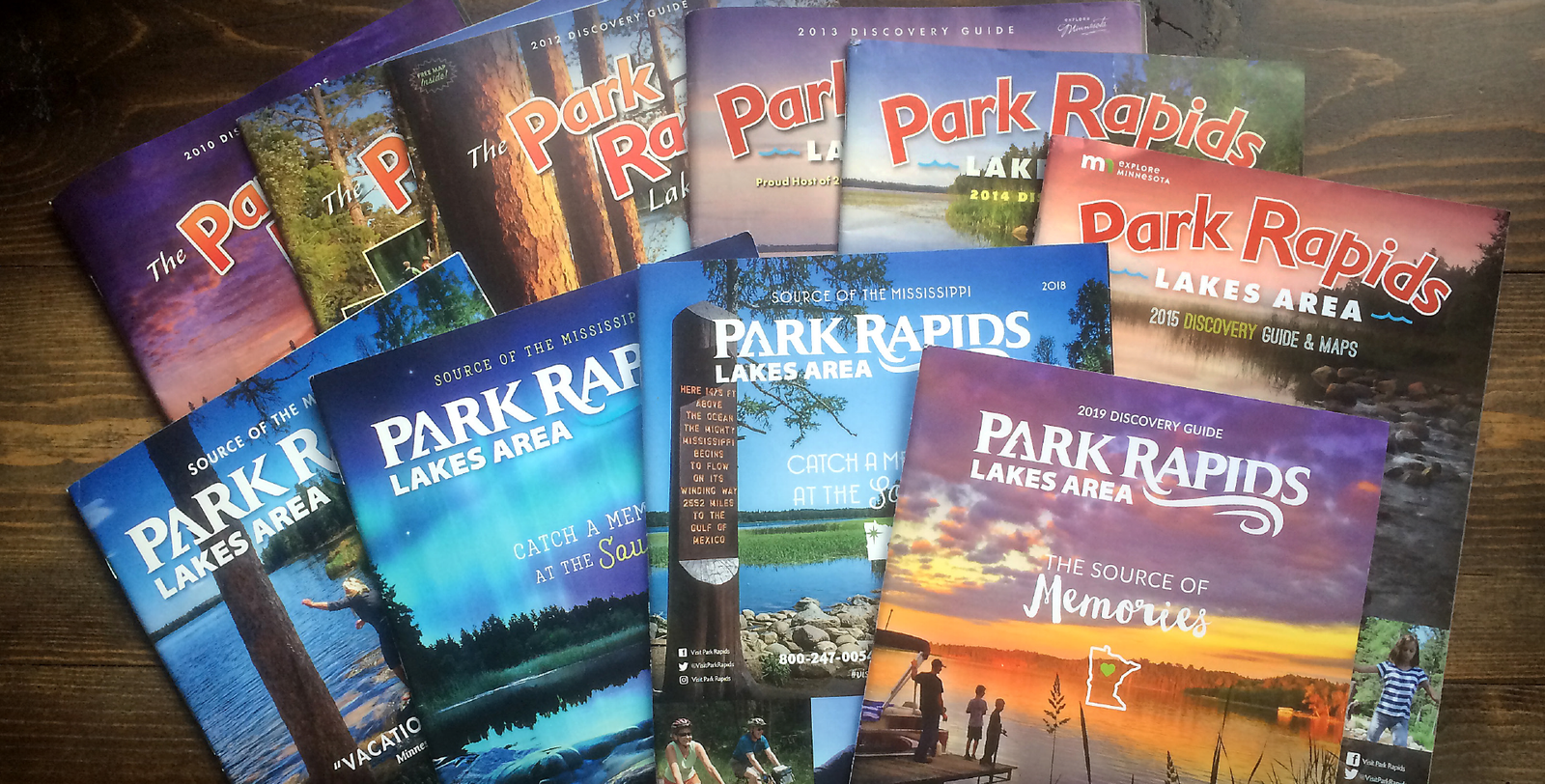 Park Rapids Discovery Guide
Home to world-famous Itasca State Park and the source of the Mississippi River, the Park Rapids Lakes Area has been a family vacation destination for generations.
We have had the honor of designing the area's 80-page discovery guide and map each of the last ten years. The publication provides resources for visitors to enjoy outdoor activities, attractions and events plus find lodging, shopping, food and drink and business services while in the area. Each lure page features large photos that convey the different prototypical experiences that Park Rapids delivers. The narrative on each page was crafted to speak to the type of audience that would enjoy that experience and in order to reinforce the strong connection with the area's top attraction (Itasca State Park) each headline begins with the words "The Source."
One of the ads featured in the discovery guide won the Niche Targeting Award at the 2018 Explore Minnesota conference. The ad entitled "Lose Yourself in the Off-Road Triangle" promoted ATV adventures and featured the intentional implementation of our Brand Personality research and expertise.
"Our largest project of the year is putting together the Park Rapids Lakes Area Vacation Guide. This publication is critical in telling our story as we invite vacationers to spend their summer with us. It's been a pleasure to have part of our team Heriot Creative. From my first publication to the next, the design team makes the process easy and always makes enhancements with new and creative ideas. The level of professionalism and a shared understanding to produce a marketing piece of an epic level is a common goal. I could not be more pleased with the smoothness and the quality of the finished product."
Butch – Park Rapids Lakes Area Chamber of Commerce