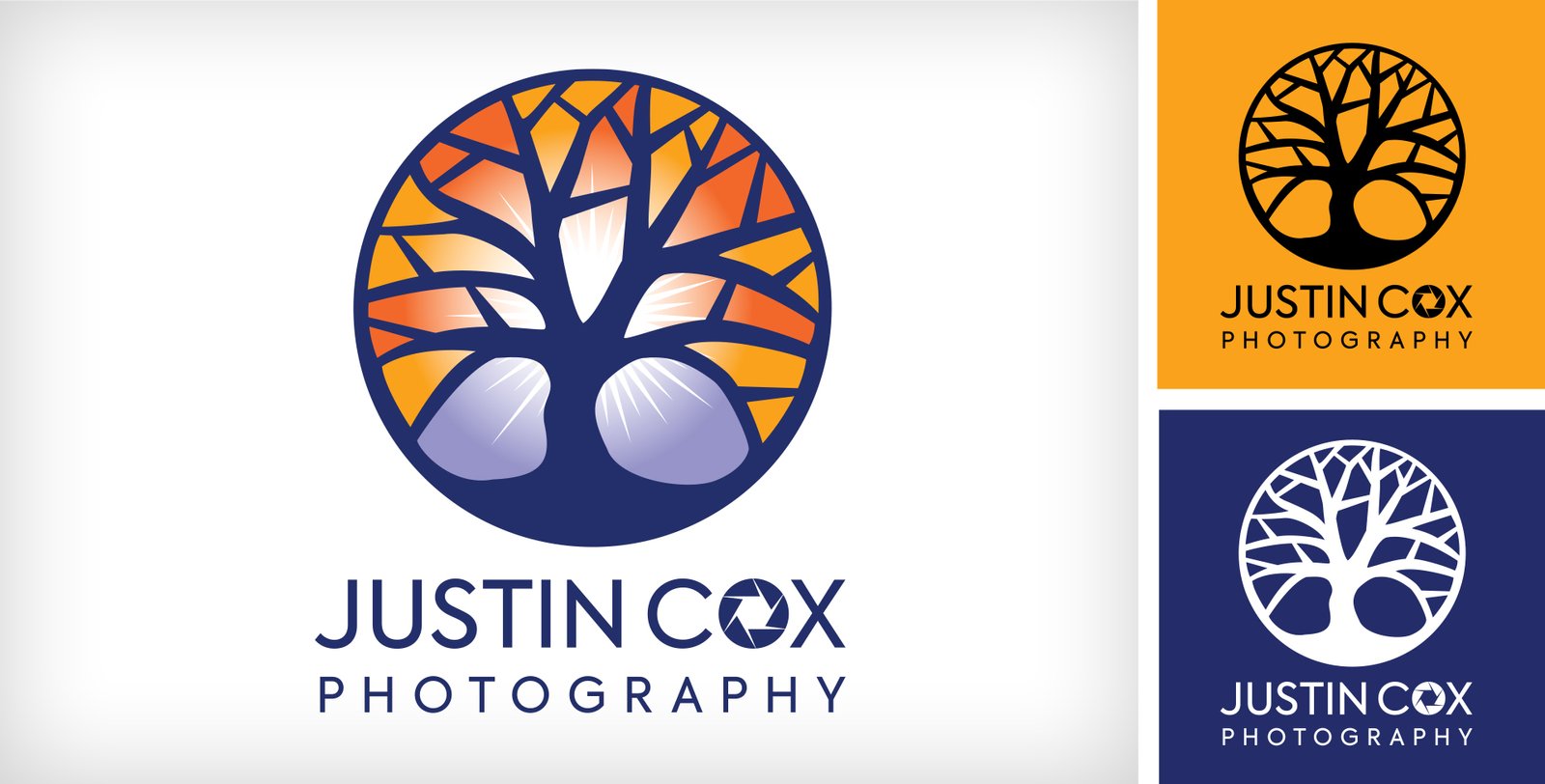 Event and commercial photographer Justin Cox wasn't that excited about his existing logo and approached us to design a visual brand that represented who he was as an artist. In addition to his corporate work, Justin photographs trees that he "paints" with flashlights after dark to create stunning pieces of art. Those trees were our main inspiration throughout the design process.
Through our Create a Personality for Your Brand exercise, we learned that Justin wanted the business to be a Magician, Creator brand. In order to intentionally reflect those personalities in the logo, we added a burst of light to give a sense of enchantment (Magician) and modeled the stylized tree illustration after stained glass to express creativity and artistry (Creator). This inspiration was brought full circle, when the logo itself inspired a piece of stained glass artwork made by Dynamic Glass Designs.
"Okay, big unveiling moment… at long last, I have a new logo…  it showcases my core identity and foundation as a photographer: my artwork. It may be unconventional, it probably doesn't make sense without explanation, it may not speak to potential clients. But in every way, it is me – my past and my present, and ultimately speaks to my pedigree as a professional.
— Big huge ginormous shout out to the creator of this logo, Josh of  Heriot Creative – I didn't think it was possible my friend, but you did it."
Justin – Justin Cox Photography