Look Like the Pro You Truly Are
You are awesome at what you do and your business makes the world a better place. You build things, you make people feel good, and you share your skill and expertise to serve the community.
At Heriot Creative we help businesses just like yours stand out in the marketplace in an authentic way. We build and overhaul logos and marketing tools that align with your true brand personality and inspire your audience to action. We work with you and your team to carefully craft the signature brand visuals you need to promote your business like a professional.
INSPIRE YOUR IDEAL AUDIENCE TO ACTION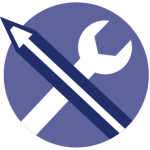 Stand out from the noise and attract clients with a logo that expresses who you truly are.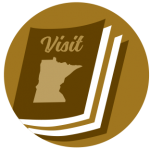 Raise the profile of your community or business with a stunning vacation guide or digital brochure.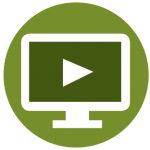 Bring your logo, offer or story to life using action, sound and compelling digital imagery.
Our goal is a happy client
"He was totally in tune with what I was trying to create and had great ideas for us. He is a true artist and is also a very humble, regular guy.  It's intimidating starting a new business so I appreciated his creativeness and patience with me."
Molly – Mollys Wine & Spirits
"I have been around a lot of graphic designers but Josh goes to a whole different level that I have never seen before. He is so passionate about the client he is working with to really find out who they are as an individual. That helps him create a logo that represents the character of the individual and company."
Ross – Wiser Insurance
"Designing a logo can be very difficult because you have an idea of what you want but even the smallest of details make a huge difference.  Josh listened to our ideas and walked us through exercises to learn about our style and what we wanted our logo to express. The most helpful part was he was able to schedule a Zoom call to work live on the screen and make our revisions in real-time. We could not be happier with the outcome and the process."
Becky – KB & Co.
"Just had a chance to take a look at the new logo. I just love sending people your way because the results are always spectacular! Another nicely done job"
Katie – Minuteman Press, Ham Lake
Creativity runs in the family
Heriot Creative is a son and father creative team with a heart for encouraging people to launch, grow and promote businesses. We are both lifetime artists and explorers and have dedicated our professional careers to helping people make their ideas visual.
Between the two of us, we have over 55 years of experience serving clients across a diverse range of industries. We enjoy helping those in the trades, health and wellness and professional service fields. Having grown-up among the forests and lakes of Northern Minnesota, we also have a deep appreciation for nature and a passion for tourism.