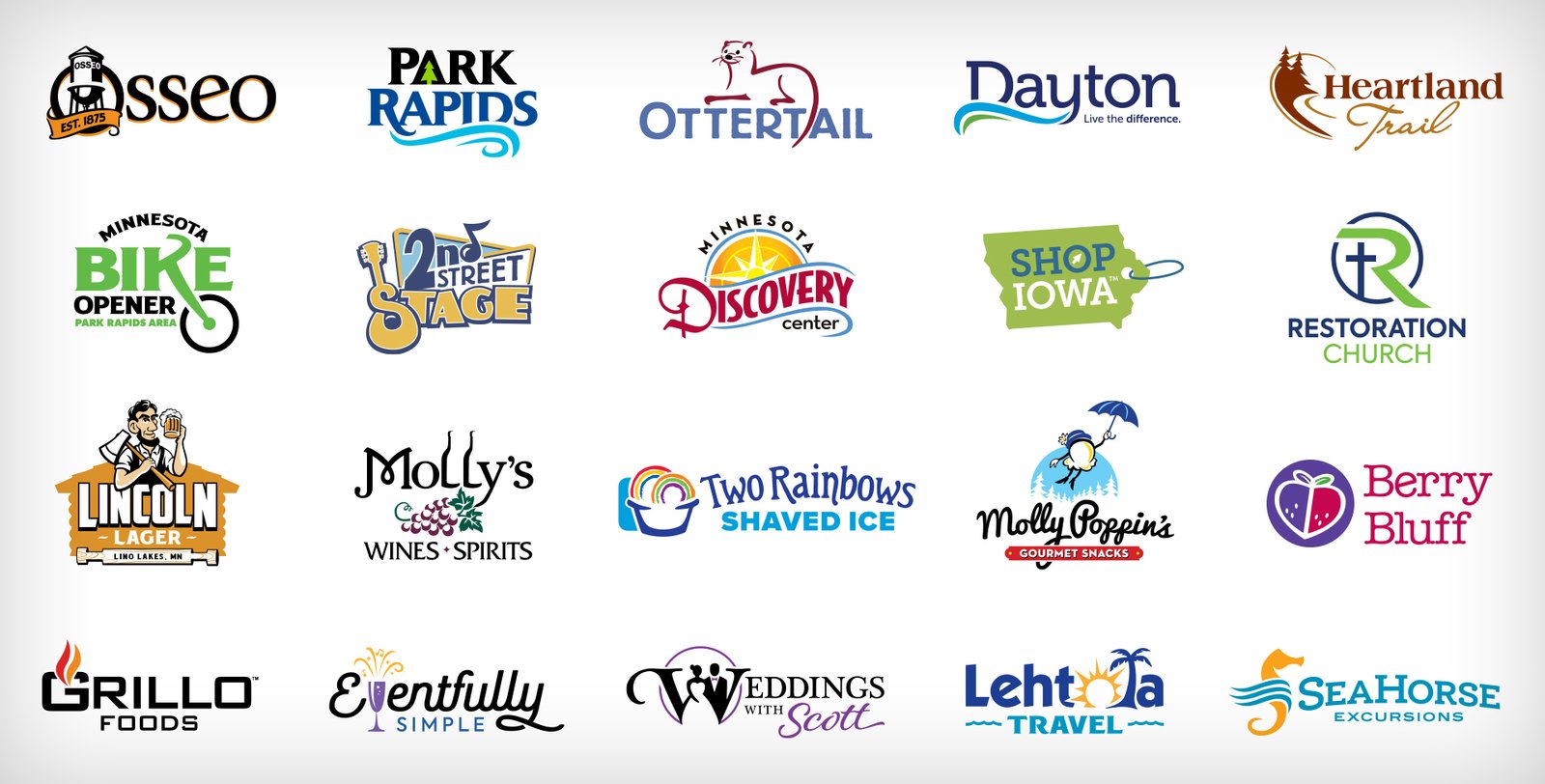 Community & Hospitality Logos
We have had the opportunity to create logos for several communities, tourism areas, and organizations that educate, serve and entertain others. Community and hospitality logos can feature bright colors, stylized forms and expressive typography. Since these organizations promote fun activities and attractions they may even include original illustrated characters.
At Heriot Creative, we design logos that communicate the essence of your organization to your guests and your community.