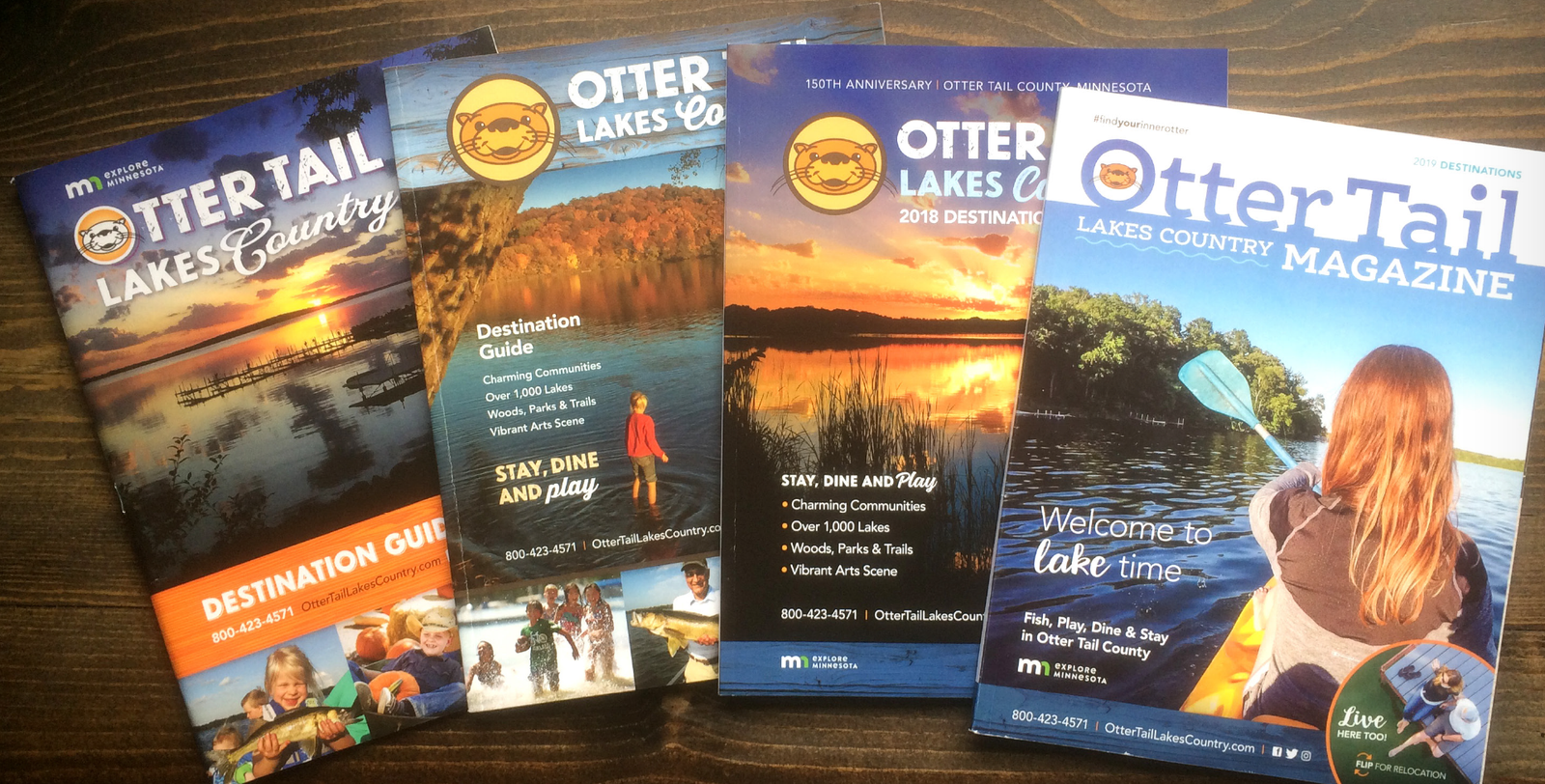 Otter Tail Lakes Country Magazine
Otter Tail County is the site of the 2020 Minnesota Governors Fishing Opener and home to several charming communities around the Fergus Falls area.
For the last several years we have been blessed with the opportunity to work with the Otter Tail Lakes Country Association to produce their annual magazine. The 108 page publication promotes tourism and relocation in the area by sharing the stories of the people who live there. We write and publish feature articles that help potential visitors and residents to gain an insight into the communities, people, natural resources, and workforce opportunity in the area. Another key component of the magazine is the integration of Otter Tail's award winning "Find Your Inner Otter" campaign with Inner Otter profile pages that feature otter puppet characters which represent the types of people that enjoy different activities when they are on vacation.
What sets this publication apart from others is its dual purpose. Tourism is a very important economic driver in most communities in Minnesota and that is also true in Otter Tail County. However, with credit to the vision of the organization, part of this magazine is solely devoted to promoting the area as a great place to live.
"Heriot Creative is always good at following our lead and having great creative ideas to keep the design of the magazine modern and fresh."
Marie – Otter Tail Lakes Country Association